Knowledge Center
McKinsey - Making Successful Transitions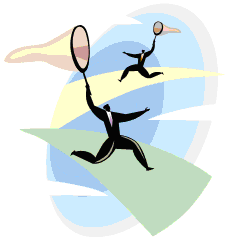 "A Hard Look at Soft Numbers"


"A Hard Look at Soft Numbers" is a timeless article on the relationship between employee perceptions (typically the "soft" stuff we cannot measure) and business outcomes (typically financial and other metrics we can measure). Click here to read the article.
Human Behavior
The importance and impact of human behavior on business relationships is well documented. An individual's tendency to act or react with a particular type of behavior can be measured via assessment instruments. Comparing these tendencies with the desired performance in a job enables NIA to make powerful connections that can greatly increase productivity. Gathering and applying this scientific data allows organizations to get the right people, the most organization-appropriate people, on board and place each of them in the right seat or job. The organization can then begin to coach and influence its employees in meaningful, profitable, and profound ways. This type of scientific hiring and training has a positive effect on individuals, who then positively influence the organization, which then positively affects society. Scientific hiring and training also enable organizations to forge a new image based on their strengths.
Double Digit Profit Increase for a Manufacturer
A mid-size manufacturer suffered from marginal sales performance. New Image Associates identified the critical success factors for the company's particular sales positions then compared potential hires and existing salespersons to those factors. Marginal performers left; new hires better met expectations; and high performers produced at even greater levels.

The Value of Coaching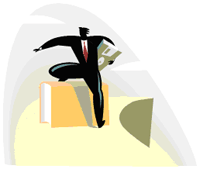 Coaching is a collaborative partnership and an insurance policy against mediocrity. Currently there isn't a single definition of what coaching is, but what follows is a way of describing the role of a coach and the benefits of working with one.
A professional coach is a:
Partner in achieving business and personal goals
Trainer in communication, business, and life skills
Sounding board in making choices
Unconditional source of support if bad news strikes
Mentor in personal and professional development
Co-designer in creating new projects
Wake-up call when the coached executive can't hear his or her own alarm
Some benefits of coaching are:
Reaching goals more quickly
Assuring goals are in line with the individual's values and dreams
Enlarging one's thinking and providing the encouragement to pursue greater dreams
Assisting with prioritization and focus
Removing personal roadblocks while increasing resourcefulness
Clarifying personal strengths in ways self-examination never can
Increasing creativity and decreasing blind conformity
Click here to read an article on a recent study that showed a high ROI for executive coaching.

Good But Rarely Used Interview Questions
Compare the job interview questions your organization uses now to the partial list below. These questions have proven effective in a few outstanding organizations but are not used by most companies. Consider adding any that seem appropriate for your organization.
Describe your current position and responsibilities.
What skills do you need to fulfill those responsibilities successfully?
If you had only one word to describe yourself, what would it be?
What's the most important thing you've contributed to previous employers?
What interests you least about this job?
What can you do for us that someone else can't?
What do your bosses, peers, and subordinates say about you?
How long will it take you to make a contribution to our organization?
What bothers you most about people?
Tell me about a situation when you failed. Describe how you dealt with and learned from that experience.
What was the best job you ever had and why?
What are the five most important features for you in a job?
What qualities or characteristics do you believe limit or could limit you from reaching your career potential?
Who are some of your heroes?
Why aren't you earning more?
What work environment is optimal for your satisfaction and performance?
Is there any question I haven't asked you that I should ask?