Contact Us
The VISA Process
Thank you for visiting the New Image Associates website. We'd like to learn about your hiring, retention, productivity, and motivation challenges. With prospective clients we begin that learning by building an understanding of your organization through our VISA process:
Vision: What do you want to grow to?
Inventory: Where are you now?
Strategy: How will you make the journey?
Accountability: Who will get it done? By when? How will you measure results?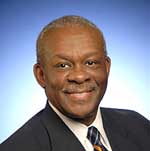 Please contact us.



New Image Associates
Adding Science To The Art of
Leadership and Talent Development
P.O. Box 812
Tolland, CT 06084
Phone: 860-871-2339
Fax: 860-872-6170
E-mail: david@TalentMattersCT.com




Click here if you'd like to schedule one 10 minute free telephone consult with David Fortt.